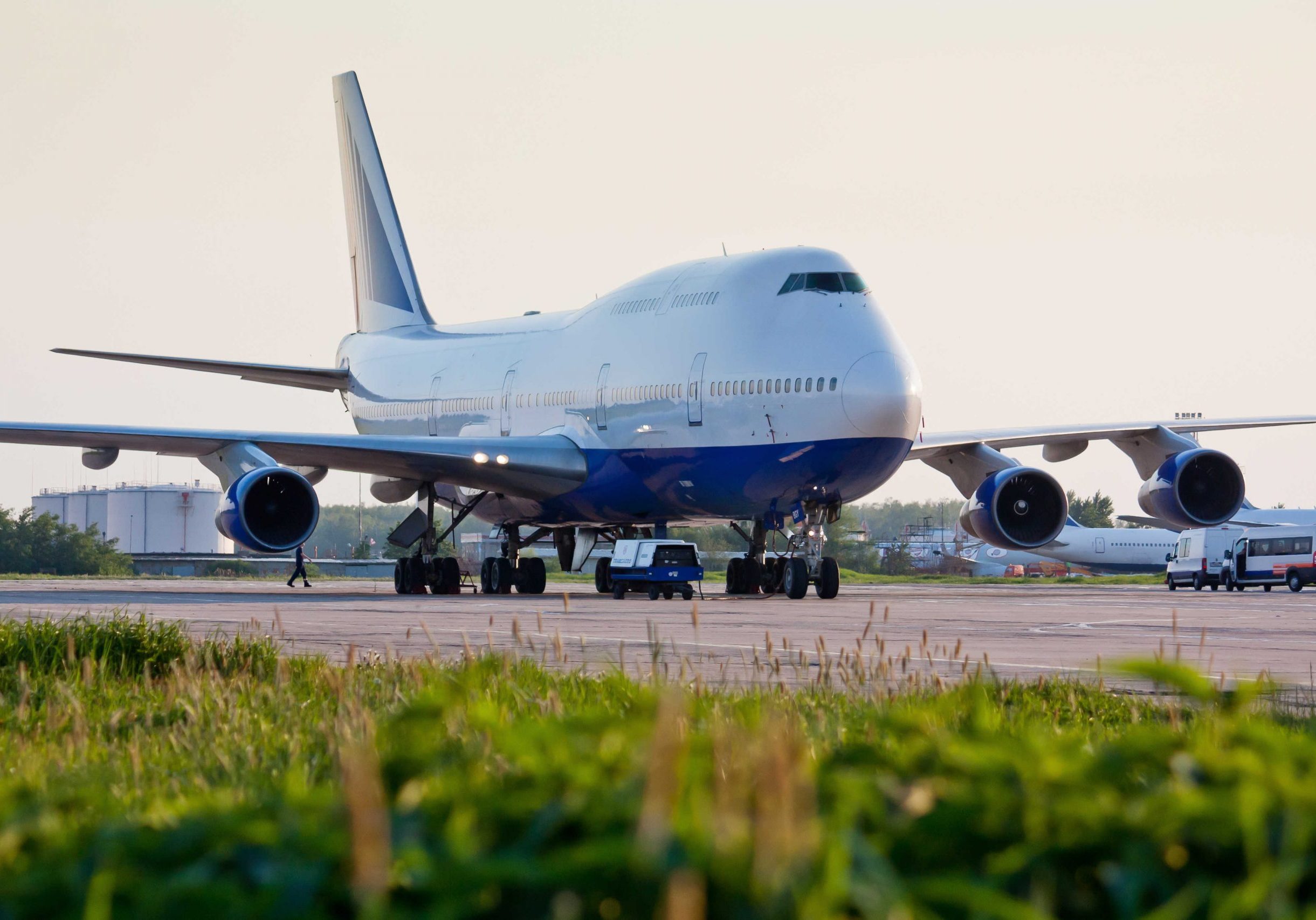 Titan Awarded Boeing Silver Supplier Status
The Boeing Aircraft Company has awarded its Silver Level Preferred Supplier Certification to Titan Spring. Silver is the second highest level in the Boeing Preferred Supplier Certification process, a tool to identify and recognize high-performing suppliers strategically important to Boeing.
Boeing established three levels of certification: Bronze, Silver and Gold — with Gold being the highest. To achieve preferred supplier status, suppliers like Titan Spring are evaluated against specific performance metrics in three categories:
- Statistical Process Control
- Business Processes
- Performance
Suppliers who meet or exceed individual standards in each of these categories, during a specified performance period, are identified and recognized as preferred suppliers. Titan maintained a minimum Silver level composite performance rating for each month of the performance period. Titan Spring was evaluated from October 1, 2012 to September 30, 2013 and has maintained a Silver level status since that time.
Titan Spring, Inc. is a AS9100 Revision "D" Certified Company and is ITAR Registered with the United States Department of State, Directorate of Defense Trade Controls, and is proud to be awarded this achievement. Many of the parts we are selected to make are mission critical, with some having loss of life as an extra consideration. Two examples include ejection seats and parachutes, both of which Titan Spring made parts for. Each and every part we make is correct or it does not go to the customer, no exceptions. This methodology is applied to every part we make regardless of its use.
Titan Spring Selected as Bell Helicopter Supplier
Titan Spring is delighted to announce that we have been selected as an approved Bell Helicopter supplier. After a rigorous four-person audit of the Titan Spring facility, Titan was approved for the following QPS Specifications:
-QPS 100
-QPS 102
-QPS 200
Bell Helicopters recognized after speaking with employees of Titan Spring that we were far more than just a spring manufacturer. Titan's wide range of capabilities, breadth of experience and depth of knowledge, as well as our can-do approach appeals to many companies, like Bell, who are in search of a contractor that can take on difficult and challenging projects.
Titan Spring has a history of working with prime Aerospace Contractors, including Boeing. In the past, Titan Spring was a supplier to Hughes Helicopters before it was sold to McDonnell Douglas.
Titan has the in-house capability to manufacture flat metal springs, formed wires, flat washers, Belleville washers, wave washers and metal stamping either with or without tooling. Titan maintains the same strict quality control for all projects that we offer to companies like Bell Helicopter.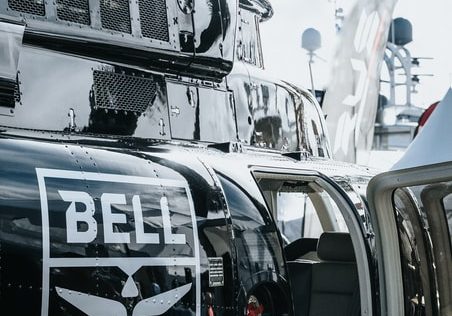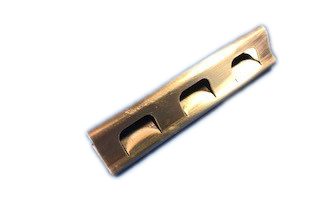 Satellite Component Manufacturing
The Beryllium Copper clip on the left was made by Titan Spring for use in a satellite system. The clip is mounted in an electrical system so it will hold one circuit board in place. Multiple clips are used to hold several boards when necessary. Additionally, this clip has a spring function which is accomplished when the three tabs are pushed in, just shy of the back wall of the clip.
Satellites differ depending on the manufacturer, and the mission they are designed for. Clips like this one are manufactured in small quantities, usually 100 pieces or less. Satellite parts, like these clips, have very stringent performance requirements that must be met prior to launch, because these parts cannot be replaced in space.
Titan also has been called upon to manufacture custom components for satellite antennae systems. The antennae systems are tucked away during the launch, and must be deployed once the satellite reaches orbit. Compression springs are used to move the antennae out of its storage place. Next, custom components of high carbon steel open the antennae so it can be moved to transmit or receive signals from earth. Failure to correctly deploy antennae once the satellite is in orbit will negatively affect communication with the satellite. In extreme cases, the satellite may lose communication all together. Without a functional communication system, a multi million dollar satellite transforms into an orbiting piece of space junk.
On this page we're referencing just two examples of Titan's custom component manufacturing capabilities. In addition to springs and washers, Titan can manufacture precision machined parts and assemblies. Wire forming, metal stamping and various spring types are also available from Titan Spring. Our custom component manufacturing is something we have been known for since our company was founded in 1957. Titan Spring has a history of creating high quality custom satellite components for a number of different companies, including Boeing.
Titan Spring was there as the United States Space program was launched by President Dwight Eisenhower in the late 1950's. Titan has satisfied our customers needs for over 61 years and have been an integral part of the aerospace and defense industries since we started. Since the very beginning we've worked with engineers, entrepreneurs and sometimes with inventors to find innovative solutions to very difficult problems.
Titan Spring Creates Airline Seat Springs
Have you ever been on an airplane, and reached into the magazine pocket in front of you? Titan Spring has been serving the aircraft industry for over 40 years - and we make the springs that hold that magazine pocket closed. At Titan we call those springs 'frames' to differentiate them from other springs, because magazine-pocket-springs are somewhat unique.
Magazine Pocket Springs have both a wire form component, as well as a coiled spring. The coiled portion of the spring looks like a torsion spring but does not function as one.
The purpose of the coils is to act more like an extension spring, opening slightly as the passenger opens the seat-back pocket and then springing back when released. The small loops - or eyes - as we refer to them, are for mounting the frame to the seat. Formed wire parts are used in many places on, in and around commercial airliners. Over the years we have made wire forms for cockpit and galley installations. Some wire forms are welded assemblies for specific uses which Titan makes completely in-house.
Titan's in-house capabilities for manufacturing assemblies include CNC machining, metal stamping, flat metal forming, wire forming, wire welding and of course coiled wire products. Titan Spring' Inc. has been making various custom configurations of this seat springs for several customers who manufacture aircraft interior seats. We have been serving this industry for more than 40 years, so think of us the next time that you reach for your favorite magazine.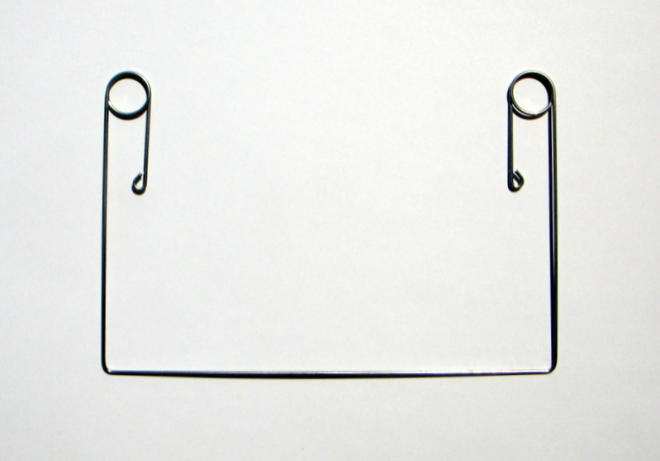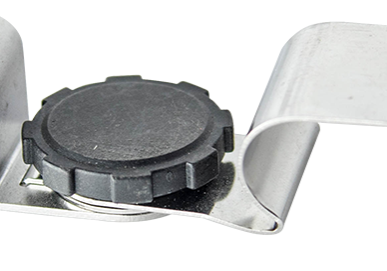 Fire fighting equipment is not something that we normally make parts for, because Titan is an aerospace and defense company. However, this helmet clip is yet another example of Titan Spring being a trusted source for solving our customers design challenges. The biggest challenge with this part is the compound bends on the right side of the piece; one of which can be seen to the right of the black knob.
In this image, you can see there is a bend just before the radius where the clip is formed. The purpose of the first bend is to angle a flashlight across the firefighters line of sight. This bracket assembly required some challenging bends in order to hold a flashlight on the firefighters helmet.
The helmet clip is screwed onto the firefighters helmet rim using the slot and screws on the left. The black center is used to adjust the angle of the light beam. The mounting bracket on the left side has simple bends and threaded holes to accommodate the mounting screws. There are also threaded holes on each part where they are joined using the center adjustment knob.
The design is made even more difficult because the flashlight a fire fighter would use is different than what you might expect. The light used in this assembly is not the kind purchased for home-use as this light has a special bulb. The bulb produces a beam which pierces through thick smoke, so other members if the team can see you. It is not so much what the firefighter sees; instead it's important that each firefighter can be seen in the event they become incapacitated. Imagine a firefighter laying unconscious on their back as others are searching the smoke filled room for them. The helmet light produces a bright beam easily seen through the smoke indicating the stranded firefighters location.
Whether you are in the aerospace industry or not, we are happy to get referrals from happy customers, and Titan Spring is delighted to solve problems and serve the community.
High Stress Springs for Racing Motorcycles
Because Titan Spring is an aerospace and defense company, motorcycle springs are also not something that we normally design or manufacture. Having said that, Titan Spring is always interested in solving a challenging problem. In this case, the issue was that the motorcycle springs were breaking during races. Not good - especially when the bikes are racing at speeds in excess of 100 miles per hour. This client came to Titan in search of a solution, and after some discussion we came up with a custom spring to solve the problem.
We learned quickly that existing springs were breaking because of the mounts for the exhaust systems. The exhaust was mounted to the bike using a typical extension spring, allowing the pipe to bounce up and down slightly. The problem, and the breaks, arouse because the pipe also moved torsionally which created stress on the hooked ends of the spring. The twisting motion created stress at the base of the hook, and this resulted in a crack which led to the spring breaking.
In order to accommodate the travel of the spring vertically and torsionally, we made a three-piece spring. It consisted of a coiled body and two separate hooked ends. The ends have a formed eye opposite the hooks. The eye ends were inserted into the body of the spring. We then did a necking operation to taper the ends of the coiled body. This insured that the hooks would not come out. The hooks could twist and rotate, eliminating the stress on the hooked end while still allowing the spring to move vertically.
This new, innovative approach solved the issue of the springs breaking, and ensured a safe environment on the race track.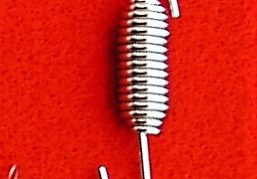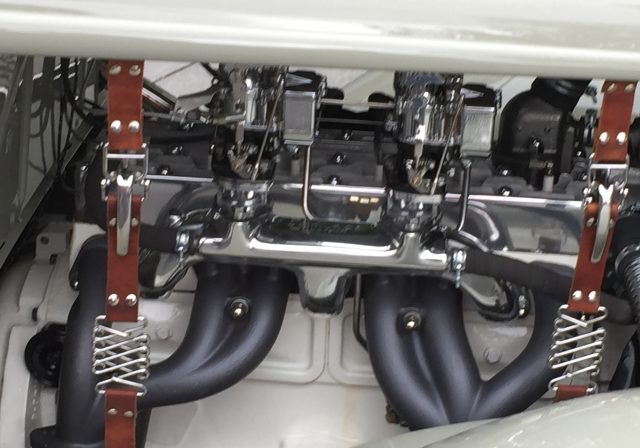 Vintage Hot Rod Hood Spring
At Titan Spring, one of our favorite challenges is to engineer a new product, or re-engineer a product that is long out of production. In this case, the challenge was not a new design, but instead how to replace a broken part that more than 50 years out of production. The picture on the left was taken of a hot rod in Coeur d' Alene Idaho, at the Car d' Alene car show held every year on Fathers Day weekend.
We make springs like the ones on the leather straps, but have no way of know if we made these particular springs. Because we are an aerospace and defense company, we don't usually create parts for vintage cars. However, in this case, the springs were quite complex and well made, so it's possible we made the originals. To recreate these springs, several difficult problems needed to be solved.
The first problem that had to be solved was to figure out what material the springs were made of. In this case, it's more than likely music wire. Once we determined what material to use, the next problem to solve was what technique to use in making the spring. An assembly this complex, made of leather straps, springs, rivets, and a buckle assembly, would eventually be replaced by just one simple extension spring. However, to recreate this particular spring, we were able to reverse engineer a customer sample. The spring required many hand winding operations because the coils on one side are left-hand, while the coils on the right are right-hand wound.
While this spring is for a non-military application, we would use this same process for aircraft spring requirements. Titan's vast experience in the spring industry combined with our extensive military and defense experience enable us to solve difficult, complex problems with ease. As you can see in this example, obsolete or hard to find products can be duplicated from samples, reverse engineered or re-engineered to create an even better performing product.
Excellent quality. Product arrived in good condition, fit and functioned as I needed it to. The springs work perfectly.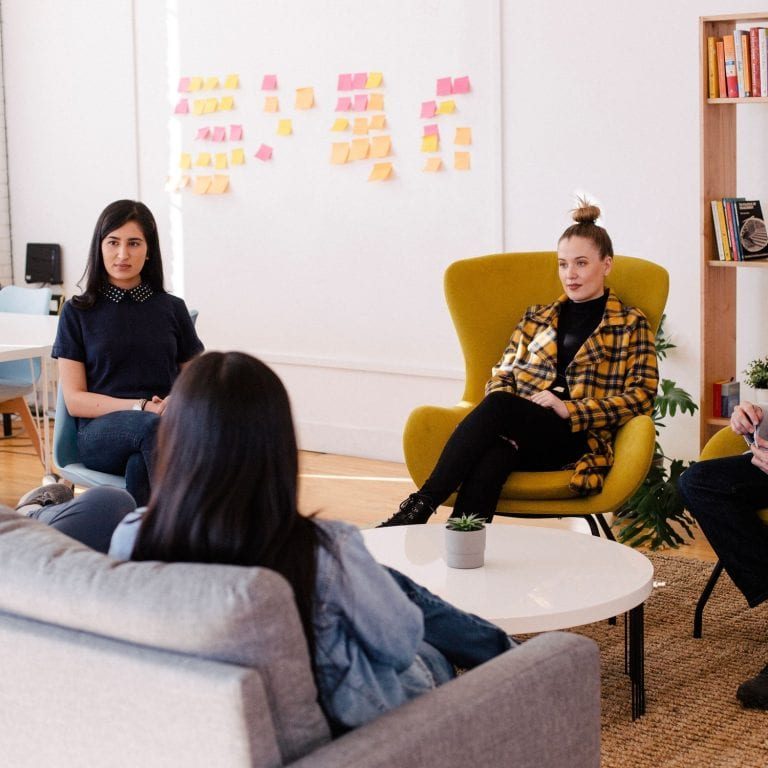 Outstanding compression in these springs, exactly what I needed for my application.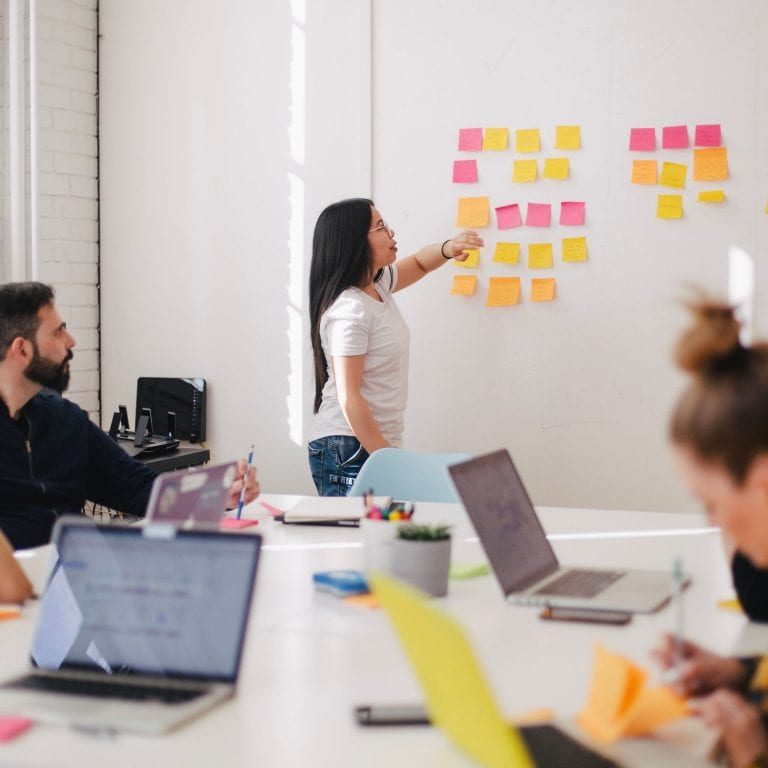 Check Out Titan Spring Core Capabilities: