Titan Spring Manufacturing
Titan Spring has over 60 years of experience manufacturing  custom springs to meet your needs CONTACT TITAN SPRING
Custom Springs in Hayden Idaho
Custom Springs with Titan Spring
Titan Spring has over 60 years of experience in manufacturing and procurement of difficult component parts. We make Compression, Extension, Torsion, Double Torsion, Flat and Clock Springs, and engineering is available during the design phase of your project. Spring engineering is done using industry standard computer software developed by the Spring Manufacturers Institute of North America. Although not designed specifically for aerospace, it's accuracy is unmatched. All Custom Springs
Titan Spring Supports Most Major Markets…
Titan Spring specializes manufacturing spring and wire form components for the aerospace and aircraft industry. Just a few of the markets we serve include the military, civilian aircraft, automotive, industrial and agricultural industries.
Custom Washers
In addition to custom springs, Titan Spring offers a full compliment of custom washers. We manufacture Wave and Bellville washers, short run stampings, and have a complete Die Shop on premises. Our extensive in-house tooling capabilities ensure that your next custom spring or custom washer order will be filled accurately and quickly. All Custom Washers
We offer a Variety of Other Services
We have the ability to deliver machined parts, stamped metal parts, formed wire products with or without welding in addition to almost every spring imaginable. We do metal assemblies comprised of various components we can manufacture in-house or purchase outside, as needed. Secondary Services
Why Titan Spring?
Value Added Assemblies
Titan Spring offers the ability to manufacture a variety of assemblies. Just a few include Wire, Cable, Stamped and Machined. In addition to spring making, our in-house capabilities include EDM, Metal Stamping, Wire Forming, CNC Machining and a variety of custom tool designs.
Fast Delivery
Time is money. At Titan Spring we've been in business for over 60 years, and we focus on your deadline and fast delivery. Whether it's a custom part we've designed from the ground up or something we have in stock, saving you time and money on your next project is a high priority.
From One to a Million
At Titan Spring we pride ourselves on quality. It won't matter if you have a single piece, or over a million to be created. We guarantee superior service, excellent design services and manufacturing quality that exceeds expectations. See Our Business Philosophy Video!
Featured Springs
At Titan Spring we manufacture Compression, Extension, Torsion, Double Torsion, Flat and Clock Springs in addition to Wave and Bellville Washers, Short Run Stampings along with EDM. Titan has a complete Die Shop on premises complete with EDM Machine.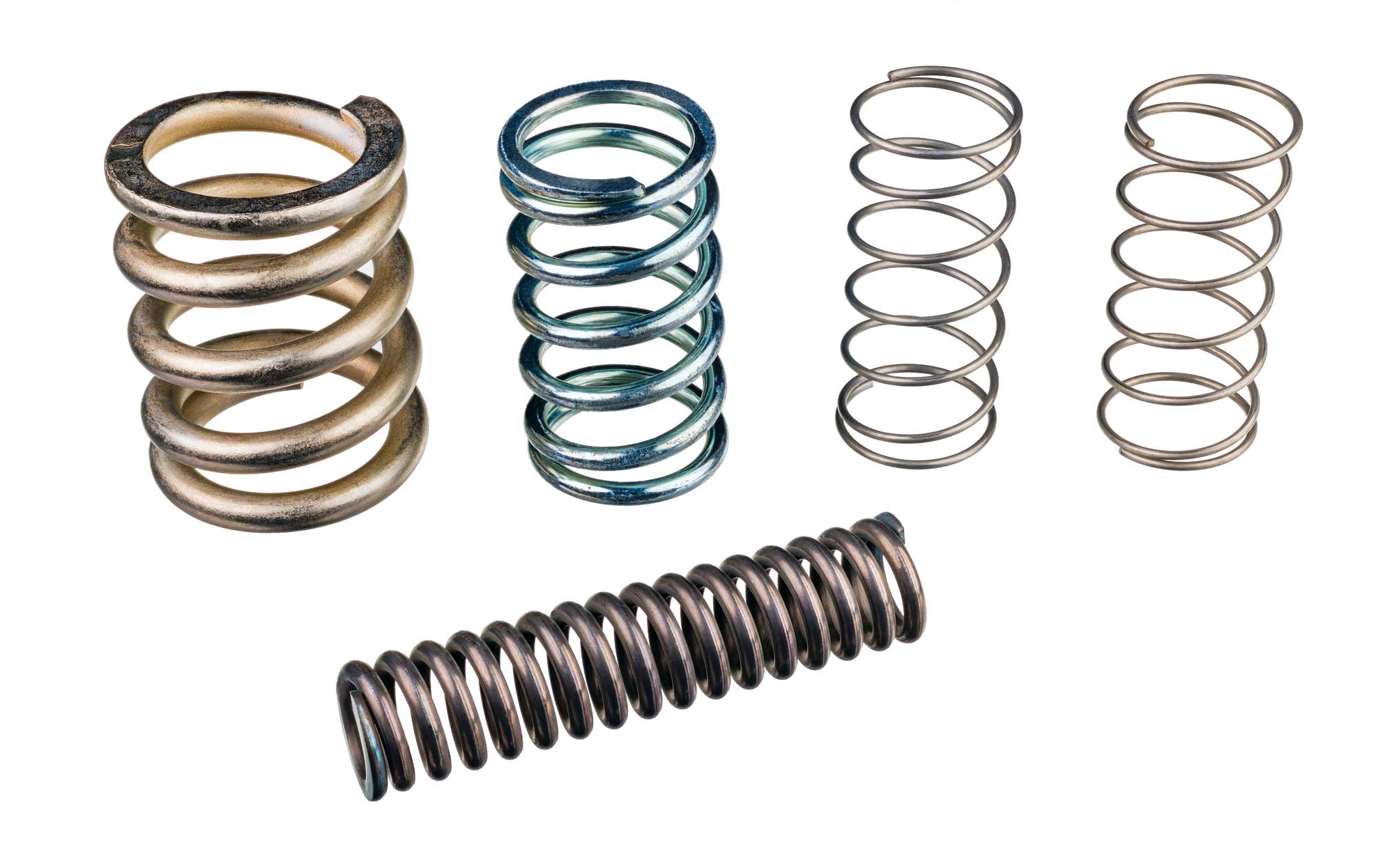 Compression Springs
Compression springs are so versatile, they have an endless list of applications. We can manufacture custom compression springs using high carbon steel, stainless steel and carbon fiber. Are you looking for a big quantities, or even just a few pieces for your next project? We have the quantities you want using the materials you need. Learn More
Extension Springs
Extension springs move in the opposite direction of compression springs; when pulled apart they compress back together – like your garage door spring. Do you need help, or even just a bit of feedback on the design of your next project? We pride ourselves on quality and Titan Spring offers complete design services. Once the design phase of your project is complete, we offer manufacturing in quantities to fit any budget. Learn More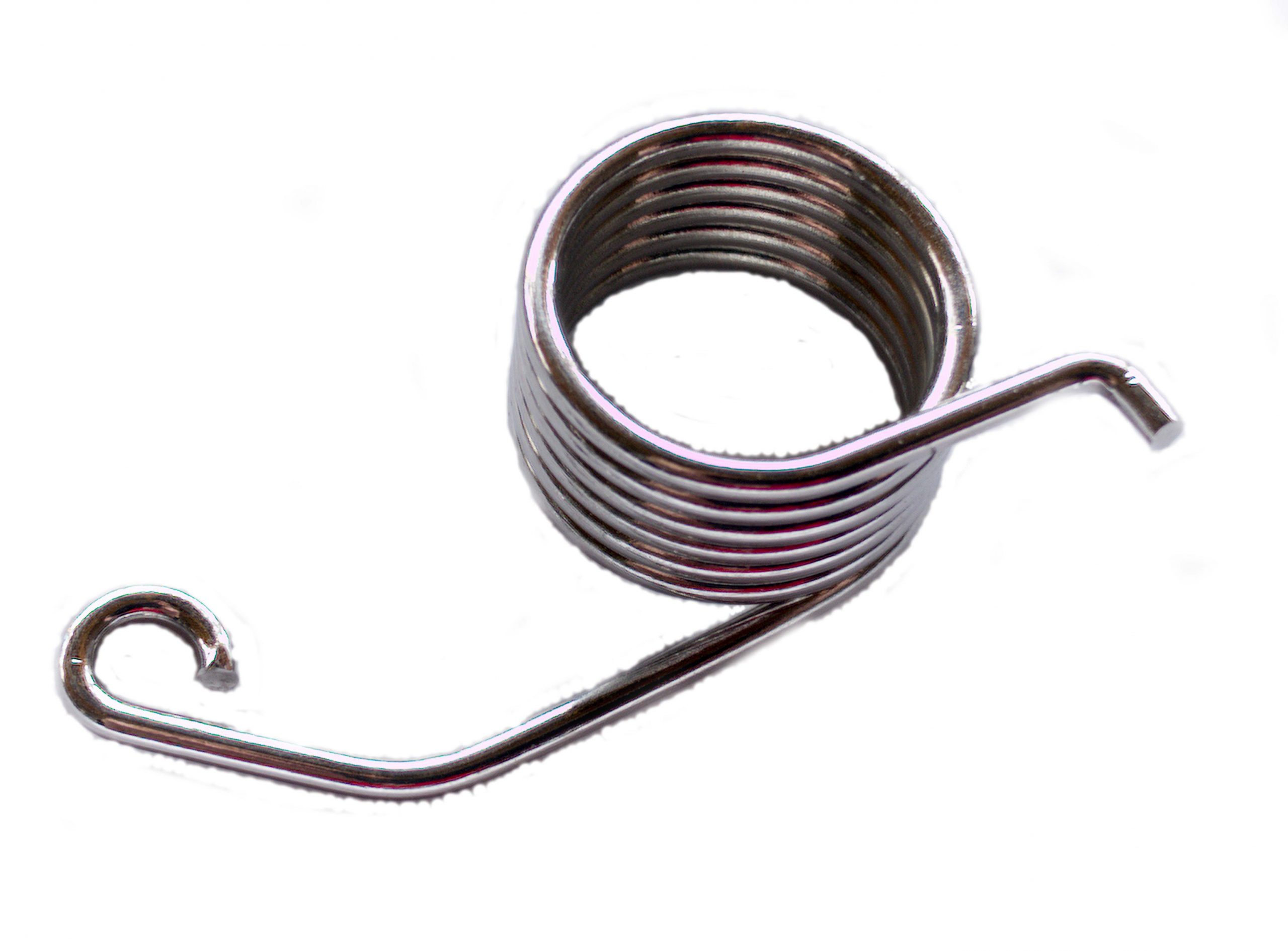 Torsion Springs
Torsion Springs are helical springs that exert a rotary force, very similar to the springs you would see in clothes pins. At Titan Spring we specialize in offering precise torsion springs for the aviation, defense, and space industries. Need a fast quote for your next project? Feel free to use our on-line request, at the bottom of this page. Learn More
Check Out Titan Spring Core Capabilities:
Contact Us For A Quote!